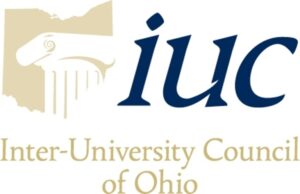 FOR IMMEDIATE RELEASE
November 22, 2022      
Inter-University Council of Ohio Announces New President and CEO
[Columbus]:  Former State Representative Laura Lanese has been selected to serve as president and chief executive officer of the Inter-University Council (IUC) of Ohio by 14 Ohio public university presidents. Lanese will replace Bruce Johnson, who is retiring after 16 years. She will begin her new role on Nov. 28.
"We are thrilled to welcome Laura Lanese to the IUC as our next president and CEO. Laura brings vast experience and strong leadership to the public university community during this vital time in our state's history," said Gregory Crawford, president of Miami University and chair of the IUC Presidents' Council. "Her commitment to ensuring a high-quality, high-value education for all public university students is reflected by the excellence and commitment she demonstrated in her former role as chair of the Ohio House Higher Education and Career Readiness Committee. Her expertise, collaborative spirit, and passion for higher education will benefit Ohio's public universities, our students, and accelerate our positive trajectory and impact on education and our state economy."
Lanese was elected to the Ohio House of Representatives in 2016, representing the 23rd House District which included parts of Franklin County, Ohio, for three terms. Lanese served as the Ohio House Higher Education and Career Readiness Committee chair. As chair, she oversaw the passage of major higher education reform legislation that included provisions on free speech, the expansion of student financial aid programs, and the expansion of dual enrollment opportunities for students.
Lanese also helped facilitate the passage of anti-hazing and bullying legislation. Lanese earned her bachelor's degree from Miami University, a Juris Doctorate from The Ohio State University Moritz College of Law, and a Master of Law degree from Georgetown University Law Center. She also served her country as a United States Army Reserve intelligence specialist and administrative specialist in the Ohio Air National Guard. 
"I am honored to be selected as the new president and chief executive officer of the Inter-University Council of Ohio," Lanese said. "I look forward to working with this group of dedicated public university presidents as we endeavor to promote collaboration among our institutions and the State of Ohio and enhance the quality of higher education throughout the state. In my new role, I eagerly look forward to collaborating with stakeholders, public and private, across the state to further strengthen our public universities' ability to stimulate and encourage innovation, develop new technologies in world class laboratories and classrooms, and ensure the best educational opportunities possible for our students."
#     #     #
The IUC was established in 1939 as a voluntary educational association of Ohio's public universities. Today the association represents Ohio's 14 public universities. Together, these institutions offer a broad range of associate, baccalaureate, graduate and professional programs.
Contact: Ashlea Jones, jonesa68@miamioh.edu, 513-529-2474