Inter-University Council of Ohio (IUC)
10 West Broad Street, Suite 450
Columbus, Ohio 43215
614.464.1266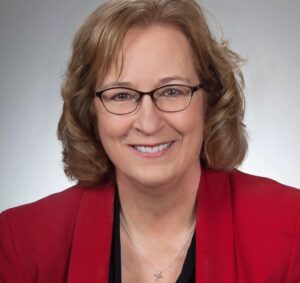 Laura Lanese
President
lanese.37@osu.edu
Laura Lanese is the President and CEO of the Inter-University Council. Laura leads an organization designed to provide each of its member institutions with opportunities to collaborate for the benefit of Higher Education in Ohio.  Laura is responsible for strategy development and implementation for all aspects of the Inter-University Council.
Prior to joining the IUC, Laura was a three-term state legislator representing southwest Franklin County. As a state representative, she served as Chair of the Higher Education committee, Vice Chair of the Veteran's and Armed Services Committee, as well as Vice Chair of the Civil Justice and Criminal Justice committees. She also served in House leadership as Assistant Majority Whip for one term. She was a member of a variety of ad hoc committees, including the Mental Health caucus, the Aviation and Aerospace Technology committee, and the Joint Legislative Ethics committee. She worked with a wide variety of interest groups, including consumer and animal advocates, environmentalists, and historic preservationists. She successfully passed numerous bipartisan bills to help a wide variety of groups, including taxpayers, small business owners, victims of human trafficking and domestic violence, and veterans and military service members.
During her time of service, she received numerous awards, including the Ohio Domestic Violence Network's Legislator of the Year Award, the Humane Society's Legislator of the Year Award, the Ohio Animal Advocate's Legislator of the Year, the Bridge Builder's Autism Award, Mission Readiness' National Security Leadership Award, and the American Legion's Legislator Award, and the Amvets' Legislator Award.
Laura was also elected to two terms on the Grove City Council, where she championed transparency and fiscal responsibility. She also served in both the Ohio Air National Guard and the US Army Reserve, where she performed administrative, legal, and intelligence duties. She worked as an habeas corpus attorney with the US District Court in Columbus, and as an Assistant Attorney General working on political asylum cases with the US Department of Justice in Washington DC. Additionally, she is a published author of four books, three local histories and one on Ohio State football.
Laura received her Master of Laws (with Distinction) from Georgetown University Law Center, her Juris Doctor (with Honors) from The Ohio State University Moritz College of Law, and her Bachelor of Arts in Political Science from Miami University. She is an alumnus of the Jo Ann Davidson Leadership Institute and the John Glenn College of Public Affairs Public Leadership Academy at The Ohio State University.
She is married with two daughters in college and a son serving as a US Navy Surface Warfare Officer. They have three rescue dogs. She has been involved with numerous community groups, including the local historical society, her local parish, and her children's schools. She currently serves on the Board of the Conservative Energy Network. She is an avid reader, itinerant traveler, amateur historian, and wannabe novelist.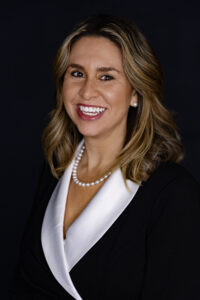 Niki Clum
Vice President of Government Relations
Clum.27@osu.edu
Niki Clum is the Vice President of Government Relations for the Inter-University Council of Ohio. Niki started working in policy as the Director of Constituent Action for the Ohio Farm Bureau Federation. In that position, Niki worked on issues such as the promotion of biofuels and the elimination of the estate tax, and organized grassroot lobbying around the passage of the federal Farm Bill.
Niki was also a litigator for the Office of the Ohio Attorney General representing the Ohio Department of Transportation, the Ohio Liquor Control Commission, and the State of Ohio during investigations of potential charitable law violations. Niki also worked as a prosecutor for the City of Delaware and Union County.
Prior to joining IUC, Niki served as the Legislative Policy Manager for the Office of the Ohio Public Defender (OPD). At OPD, Niki guided two budgets through the legislative process resulting in the largest budgets ever appropriated for the office. Niki also worked as a key player in the passage of many OPD priority bills, including House Bill 136, which prohibited the death penalty for those with serious mental illness; Senate Bill 256, which prohibited life without parole for juveniles; and House Bill 8, which requires law enforcement to record interrogations. Niki developed and drafted language to expand record sealing and allow judicial release for incarcerated individuals during a state of emergency that passed as part of Senate Bill 288 during the 134th General Assembly.
Niki graduated magna cum laude with a B.A. in Psychology from The Ohio State University, and with a J.D. from George Mason University School of Law. She has been a licensed attorney since 2011 and licensed in Ohio since 2012.
Outside of work, Niki enjoys spending time with her husband, daughter, and soft-coated wheaten terrier. Niki loves musical theatre and has been a season ticket holder for Broadway in Columbus for over a decade.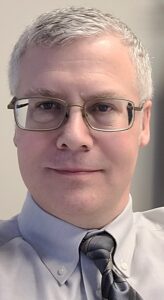 Mike Suver
Vice President of Operations
Suver.1@osu.edu
Mike Suver serves as the Vice President of Operations for the Inter-University Council of Ohio. Previously, Mike held the role of IUC VP of Government Relations for sixteen years starting in January 2007.  In his current role, he assists the IUC President in developing operational goals and objectives, implementing communication/advocacy strategies, and managing projects for the Presidents' Council and IUC standing committees.  He assists the IUC President, Presidents' Council and eight IUC standing committees to build and promote the IUC agenda and address members' public policy concerns; identifies obstacles and implements changes to ensure organizational effectiveness; develops, manages, and evaluates internal and external collaborations; and serves as IUC representative on various Ohio Department of Higher Education and other state-level councils and committees.  In addition, he analyzes legislation; develops reports, and provides policy-related information for the IUC President, Council and Committee members.  He also covers special large-scope projects, research and studies for the IUC President, Presidents' Council, IUC committees, and Ohio Department of Higher Education, which inform and impact higher educating policy for the State of Ohio.
Prior to his position with the IUC, Suver served as Chief of Staff for Ohio's former Lieutenant Governor Bruce Johnson and also as Deputy Director of Legislative Affairs for the Ohio Department of Development.  As chief of staff to the Lieutenant Governor, his responsibilities included managing the day-to-day affairs of the office; serving as the Lt. Governor's key contact with business, other state agencies, and the Ohio General Assembly; and developing policy initiatives.  As Deputy Director of Legislative Affairs, he was responsible for managing the agency's legislative affairs office and worked closely with the Director and other division Deputy Directors to promote business and industry growth in Ohio. His responsibilities included drafting legislation for introduction in the Ohio General Assembly; monitoring legislation impacting the agency; and testifying on legislation impacting the agency and its programs.
Before joining the Ohio Department of Development, he served as Project Manager for the Ohio Air Quality Development Authority where he managed the Authority's legislative affairs section and was responsible for the development and maintenance of initiatives by which trade associations, businesses, government officials and the general public became involved with Authority programs.
Suver also served as Director of Public Policy Services for the Ohio Manufacturers' Association. While there, he was responsible for developing policy directives relative to energy and the environment.
He worked seven years in the Ohio Senate in the offices of Senate President Stanley Aronoff, Senate President Pro Tempore Bruce Johnson, and Senator Merle Kearns before joining the Ohio Manufacturers' Association.
Mike holds a Bachelor of Arts degree in Political Science from The Ohio State University.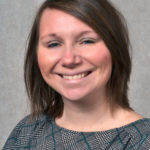 Kate Mowry
Executive Assistant
Mowry.59@osu.edu
Kate Mowry is the Executive Assistant at Inter-University Council of Ohio. She provides high-level administrative support for the President, Vice Presidents, and Directors of the IUC. Kate manages and coordinates IUC's meetings, events and calendar; and maintains IUC's website, budget and general office operations. She responds to information requests from members, policymakers and the general public.
Kate has been with the IUC since March 2018. Most recently, she worked for The Ohio State University Wexner Medical Center (OSUWMC) in the Office of Government Relations as an Executive Assistant. Prior, to working at OSUWMC Kate served as a Legislative Liaison with the Ohio Department of Health and as a Legislative Aide in the Ohio Senate.
Kate received her BS in Human Ecology and minor in Education from The Ohio State University.
Outside of work, Kate enjoys spending time with her husband, daughter and Golden Retriever Bogart. Kate is an active member & volunteer with the Make-Wish Emerging Leaders Board.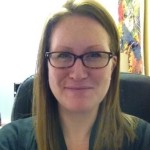 Jennifer March-Wackers, CPPO
Executive Director, IUC Purchasing Group
March-wackers.1@osu.edu
Jennifer March-Wackers serves as the Executive Director of the Inter-University Council Purchasing Group. She has held this position since July 2016. Ms. March-Wackers is responsible for leading the execution of the IUC-PG's vision and strategy with a focus on increasing cooperative and collaborative services to higher education members. She also provides leadership and support for IUC-PG operations and maximizes the use of IUC-PG contracts by participating institutions by leveraging the expertise of professionals trained in strategic sourcing.
Prior to her work at the IUC-PG, she served as Director of Municipal Services at the Capitol Region Council of Governments in Hartford, CT. There, she worked with stakeholders from state and local government to implement a significant expansion of shared services programs and services for local governments throughout the state of Connecticut over her 10-year tenure.
Before serving at the Capitol Region Council of Governments Ms. March-Wackers held several positions in Connecticut and Washington, DC related to communications and public policy.
Ms. March-Wackers earned her bachelor's degree in Political Science from the University of Mount Union and her masters degree (with honors) in Public Policy from Trinity College. Ms. March-Wackers is also a Certified Public Purchasing Officer.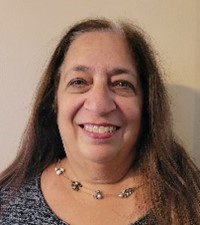 Laurie Wolohan
Manager of Strategic Procurement
wolohan.3@osu.edu
Laurie Wolohan serves as the Manager of Strategic Procurement for the Inter-University Council Purchasing Group.  She manages various cooperative procurement processes by conducting re-bid or new RFP specifications and negotiations that result in IUC-PG price agreements for member use. Laurie manages data collection, analysis and reporting related to individual university and collaborative Purchasing Group spend, conducts market analysis, and develops market intelligence summaries tracking metrics of usage, cost savings/avoidance for price agreements.
Laurie has been with the IUC-PG since September 2018. Prior to joining the IUC-PG, Laurie served as the Associate Director of Procurement Services with Cleveland State University. There she directed the purchasing, accounts payable and property control departments.
Before serving at Cleveland State University, Laurie managed, reviewed, and negotiated all contracts for the purchasing department at Case Western Reserve University.
Laurie received her B.A. in Merchandising from Ursuline College.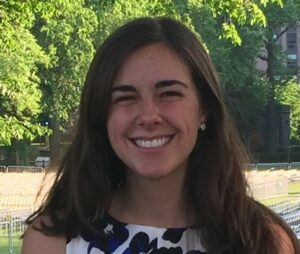 Megan Leone
Senior Operations Coordinator
leone.84@osu.edu
Megan Leone is the Senior Operations Coordinator for the Inter-University Council Purchasing Group. She provides support to the IUC-PG staff, including supplier management, financial tracking, website management, and member relations.
Megan joined the IUC-PG in January 2018. She graduated in 2017 from Fordham University with a BS in Business Administration with Concentrations in Marketing and Management.  Megan received her Masters of Public Administration in August 2022 from The Ohio State University.
TBD
Director, IUC Insurance Consortium
Elizabeth Schloss
Business Operations Analyst, IUC Risk Management & Insurance Consortium (IUC-RMIC)
Schloss.48@osu.edu