Inter-University Council of Ohio (IUC)
10 West Broad Street, Suite 450
Columbus, Ohio 43215
614.464.1266
614.464.9281 (fax)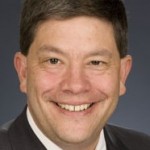 Bruce Johnson
President
Johnson.3287@osu.edu
Bruce Johnson currently serves as the President and CEO of the Inter-University Councilof Ohio. Johnson has held his current position since December of 2006. Johnson leads an organization designed to provide each of its member institutions with opportunities to collaborate for the benefit of Higher Education in Ohio. Johnson is responsible for strategy development and implementation for all aspects of the Inter-University Council.
Prior to serving in his current capacity, Johnson served as Lt. Governor of Ohio and State Development Director. During his tenure, Ohio was recognized twice for leading the nation in new and expanded facilities.
Before serving as Director of the Department of Development, Johnson was a member of the Ohio Senate where he served as President Pro Tempore, Chairman of the Ways and Means Committee, and Chairman of the Judiciary Committee.
Johnson earned his bachelor's degree in business administration from Bowling Green State University and his juris doctor from Capital University Law School. He was admitted to the Ohio Bar in 1985.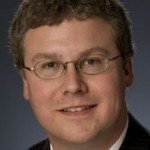 Mike Suver
Vice President of Government Relations
Suver.1@osu.edu
Mike Suver currently serves as the Vice President of Government Relations for the Inter-University Council of Ohio. He has held his current position since January of 2007. Suver represents the IUC on legislative and other policy matters before the Ohio General Assembly and state agencies. He is responsible for tracking, monitoring, and acting on state governmental activities; proactively identifying and communicating legislative and other policy matters impacting IUC member universities; and effectively coordinating activity to ensure that issues are communicated quickly and accurately to appropriate internal and external interested parties.
Prior to his position with the IUC, Suver served as Chief of Staff for Ohio's former Lieutenant Governor Bruce Johnson and also as Deputy Director of Legislative Affairs for the Ohio Department of Development. As chief of staff to the Lieutenant Governor, his responsibilities included managing the day-to-day affairs of the office; serving as the Lt. Governor's key contact with business, other state agencies, and the Ohio General Assembly; and developing policy initiatives. As Deputy Director of Legislative Affairs, he was responsible for managing the agency's legislative affairs office and worked closely with the Director and other division Deputy Directors to promote business and industry growth in Ohio. His responsibilities included drafting legislation for introduction in the Ohio General Assembly; monitoring legislation impacting the agency; and testifying on legislation impacting the agency and its programs.
Before joining the Ohio Department of Development, he served as Project Manager for the Ohio Air Quality Development Authority where he managed the Authority's legislative affairs section and was responsible for the development and maintenance of initiatives by which trade associations, businesses, government officials and the general public became involved with Authority programs.
Suver also served as Director of Public Policy Services for the Ohio Manufacturers' Association. While there, he was responsible for developing policy directives relative to energy and the environment.
He worked seven years in the Ohio Senate in the offices of Senate President Stanley Aronoff and Senate President Pro Tempore Bruce Johnson before joining the Ohio Manufacturers' Association.
Mike holds a Bachelor of Arts degree in Political Science from The Ohio State University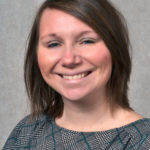 Kate Mowry
Executive Assistant
Mowry.59@osu.edu
Kate Mowry is the Executive Assistant at Inter-University Council of Ohio. She provides high-level administrative support for the President, Vice Presidents, and Directors of the IUC. Kate manages and coordinates IUC's meetings, events and calendar; and maintains IUC's website, budget and general office operations. She responds to information requests from members, policymakers and the general public.
Kate has been with the IUC since March, 2018. Most recently, she worked for The Ohio State University Wexner Medical Center (OSUWMC) in the Office of Government Relations as an Executive Assistant. Prior, to working at OSUWMC Kate served as a Legislative Liaison with the Ohio Department of Health and as a Legislative Aide in the Ohio Senate.
Kate received her BS in Human Ecology and minor in Education from The Ohio State University.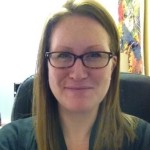 Jennifer March-Wackers, CPPO
Executive Director, IUC Purchasing Group
March-wackers.1@osu.edu
Jennifer March-Wackers serves as the Executive Director of the Inter-University Council Purchasing Group. She has held this position since July 2016. Ms. March-Wackers is responsible for leading the execution of the IUC-PG's vision and strategy with a focus on increasing cooperative and collaborative services to higher education members. She also provides leadership and support for IUC-PG operations and maximizes the use of IUC-PG contracts by participating institutions by leveraging the expertise of professionals trained in strategic sourcing.
Prior to her work at the IUC-PG, she served as Director of Municipal Services at the Capitol Region Council of Governments in Hartford, CT. There, she worked with stakeholders from state and local government to implement a significant expansion of shared services programs and services for local governments throughout the state of Connecticut over her 10-year tenure.
Before serving at the Capitol Region Council of Governments Ms. March-Wackers held several positions in Connecticut and Washington, DC related to communications and public policy.
Ms. March-Wackers earned her bachelor's degree in Political Science from the University of Mount Union and her masters degree (with honors) in Public Policy from Trinity College. Ms. March-Wackers is also a Certified Public Purchasing Officer.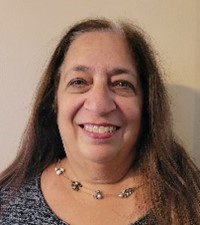 Laurie Wolohan
Manager of Strategic Procurement
wolohan.3@osu.edu
Laurie Wolohan serves as the Manager of Strategic Procurement for the Inter-University Council Purchasing Group.  She manages various cooperative procurement processes by conducting re-bid or new RFP specifications and negotiations that result in IUC-PG price agreements for member use. Laurie manages data collection, analysis and reporting related to individual university and collaborative Purchasing Group spend, conducts market analysis, and develops market intelligence summaries tracking metrics of usage, cost savings/avoidance for price agreements.
Laurie has been with the IUC-PG since September 2018. Prior to joining the IUC-PG, Laurie served as the Associate Director of Procurement Services with Cleveland State University. There she directed the purchasing, accounts payable and property control departments.
Before serving at Cleveland State University, Laurie managed, reviewed, and negotiated all contracts for the purchasing department at Case Western Reserve University.
Laurie received her B.A. in Merchandising from Ursuline College.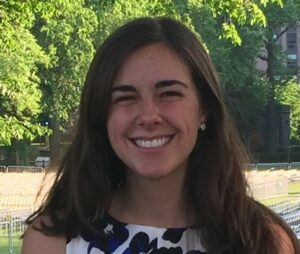 Megan Leone
Senior Operations Coordinator
leone.84@osu.edu
Megan Leone is the Senior Operations Coordinator for the Inter-University Council Purchasing Group. She provides support to the IUC-PG staff, including supplier management, financial tracking, website management, and member relations.
Megan joined the IUC-PG in January 2018. She graduated in 2017 from Fordham University with a BS in Business Administration with Concentrations in Marketing and Management. She is currently enrolled in the Masters of Public Administration and Leadership Program at The Ohio State University and is set to graduate in August 2022.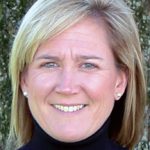 Elizabeth Conlin
Director, IUC Insurance Consortium
Conlin.20@osu.edu
Elizabeth joined the IUC Insurance Consortium in November 2016 as the organization's 2nd Director. The Consortium comprises 13 of the public universities in Ohio who came together beginning in 1994 to collaborate on risk management and insurance. As the Director, Elizabeth is responsible to provide the member universities with innovative risk management expertise, asset protection and effective loss control strategies in support of affordable access to education for their students while managing the Consortium's day-to-day operations.
Prior to joining the IUC-IC, Elizabeth was Senior Vice President and Client Executive at Marsh USA and spent over 23 years managing many higher educational facilities. Elizabeth led a team of Education professionals who served the IUC Insurance Consortium (IUC-IC), Midwestern Higher Education Compact (MHEC) & the Ohio Association of Community Colleges (OACC) Consortia Programs, as well as various individual educational accounts. She worked with over 100 colleges and universities throughout the United States where she focused her efforts on managing educational accounts and, more specifically, consortia programs.
Through her dedication to education, she understands education clients' unique exposures and needs in addition to the many challenges regularly facing our educational institutions. Beth recognizes the benefits collaboration brings to educational institutions and has been successful in sustaining and evolving consortia programs to create member retention, long-term value and program stability for their members.